Today we're launching Zero SSL, the fastest and easiest way you can obtain and set up a free SSL certificate for your website.
It's a simple proposition: through mlytics platform, Zero SSL gives you the option to obtain and install SSL certificate easily to all your CDNs under a designated domain, with just one click.
"We strive to simplify and disrupt the cloud industry, simplifying the SSL certificate process is just a small piece of a puzzle."
Before the launch of Zero SSL, you can already upload your SSL certificate to mlytics with just a couple of clicks if you own one. Now, we want to make everyone's life even better.
In most cases, properly setting up an SSL certificate is a lengthy and tedious process, and we're not even talking about evaluating, choosing, and purchasing one. This is what drives us to dive in and look for a better solution.
Behind Zero SSL's Magic
It's really simple: we work with Let's Encrypt and fully implemented their digital certificates issuing process into mlytics. Let's Encrypt process is already easy, but we want to push it to the next level and make it even more intuitive and streamlined with mlytics platform.
Be Ready for the All-Encrypted Era
Starting July 2018, Google Chrome will mark all websites without SSL as "not secure". You'd surprise how many websites are still not SSL certified. For some countries, it's not even a common practice yet.
Since Google Chrome is one of the most used browsers globally with an astonishing 60% market share, you'd want to make sure these users can access your website without excessive warning. It's not all security, it's also user experience and brand trust.

This won't look pretty on your website
Easy as Locking a Door
Right next to the custom SSL upload panel, we added a new interface for the new Zero SSL feature for users to generate a new set of SSL automatically for all the CDNs under the selected domain.
First, click on 'Generate', and it'll start the issuing process.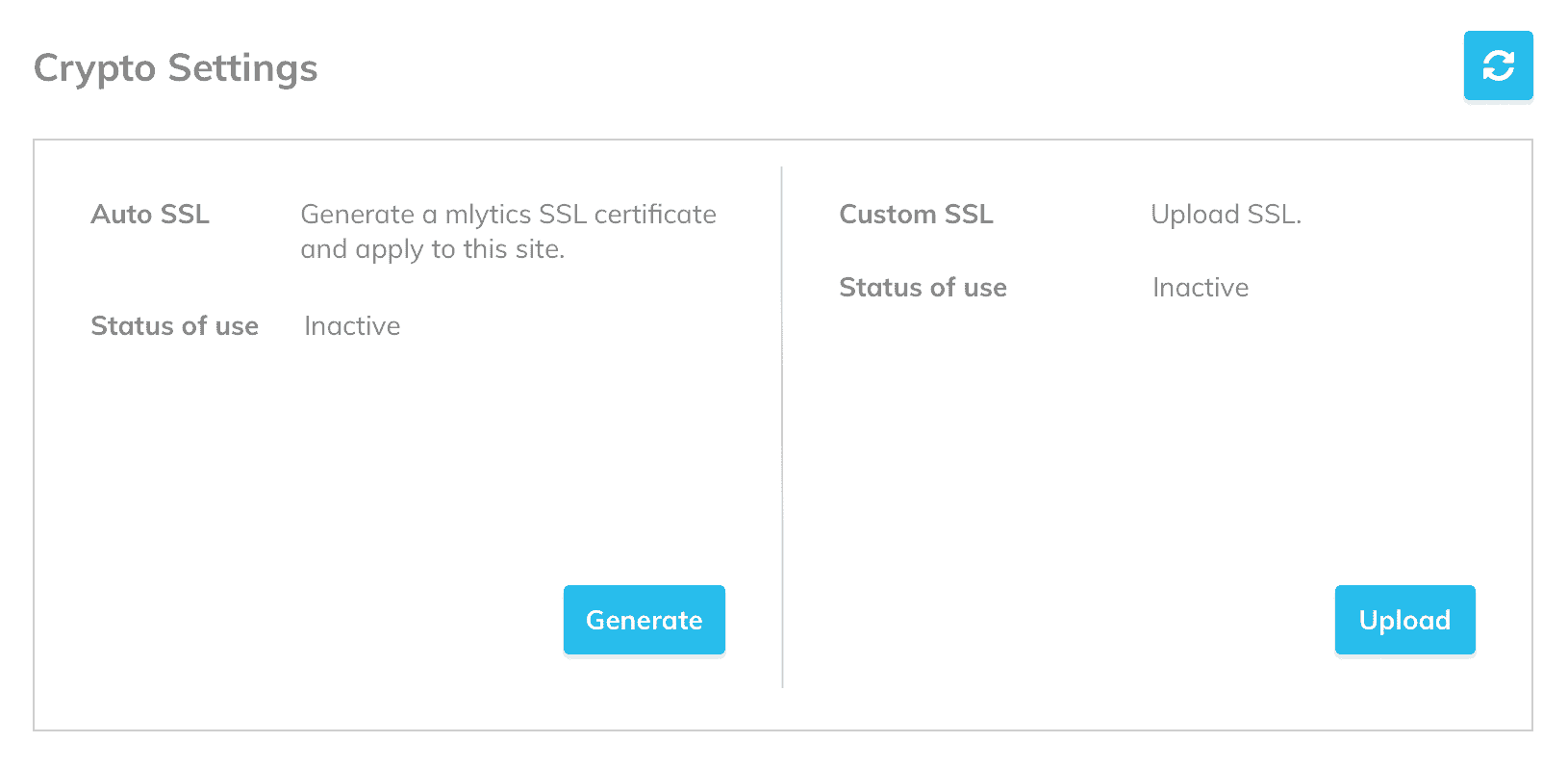 Now, it'll start the issuing/installation process. For most cases, the process should be fast, but it can also take up to 24 hours depending on the situation.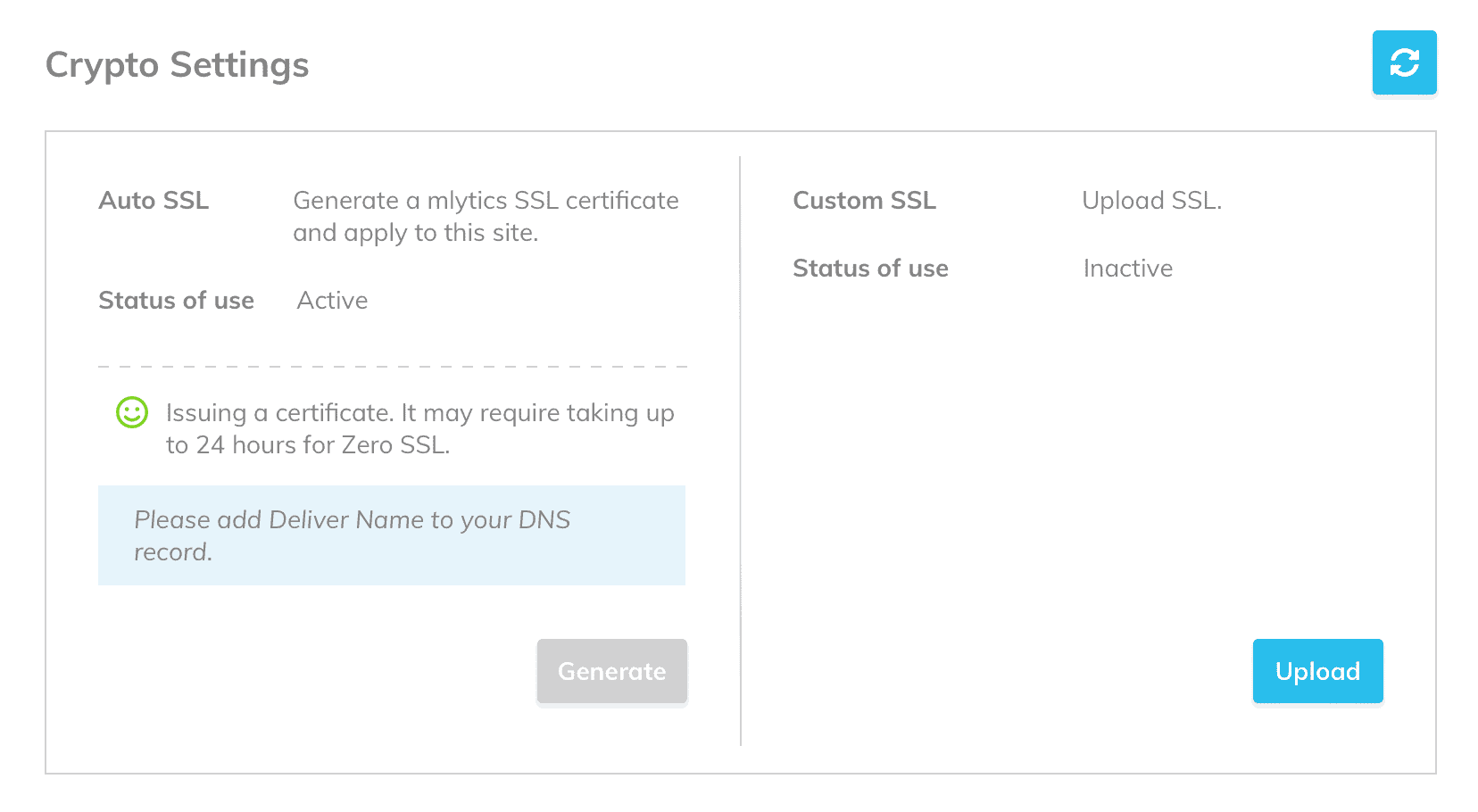 Once approved, the status will change, and the SSL certificate will be automatically applied to all available CDNs under a designated domain.
Full Steam Ahead
Aiming to provide the ultimate disruptive cloud service platform, Zero SSL is just the beginning. We have a lot more exciting new features lining up for releases soon and we would love your feedback!